" There is a vast difference between treating effects and adjusting the cause"
-D.D. Palmer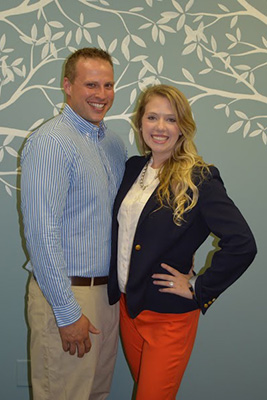 After years of suffering with low back pain from treatments he received for Leukemia as a child, Dr. Burns saw results he'd not found anywhere else once he began receiving chiropractic care. From here, he set his sights on becoming a chiropractor and having a wellness center under one roof.
"I wanted to do something in the medical field but seeing the direction that drugs and medication were taking I decided that wasn't for me. The results I had received under chiropractic care spoke volumes to me, so that was the direction I headed."
Dr. Burns received his undergraduate degree in Clinical Science from Keuka College, with an emphasis in organic and inorganic chemistry, biology, physics and physiology. He went on to attend New York Chiropractic College in Seneca Falls, New York and graduated with a doctorate in chiropractic. His doctoral emphasis was in anatomy, biochemistry, physiology, radiology and neuromusculoskeletal diagnosis.
To ensure I stay on top of current heath trends and issues and because I feel that the more information and knowledge you have the better you can treat your patients, I decided to attend electives such as, Graston and Activator Technique, Myofascial Release Therapy, and NIMMO ( precise trigger point system).
Active, Involved and Ready to Help
Dr. Burns lives locally and can usually be seen at wellness fairs, local sporting events, especially the hockey, lacross and golf events where his family is participating. He enjoys traveling, boating, mountain biking, and exercising.
As an athlete himself, Dr. Burns has a strong understanding of the performance and rehabilitation issues important to athletes and other active people. He transfers a lot of knowledge to these patients, from teens to enthusiasts in their 40s and beyond, and this is one of the things which sets him apart from other local chiropractors.
Give us a call today. We would love the opportunity to provide you with excellent service, a friendly and warm office, and a doctor that is as motivated about your health as you are!